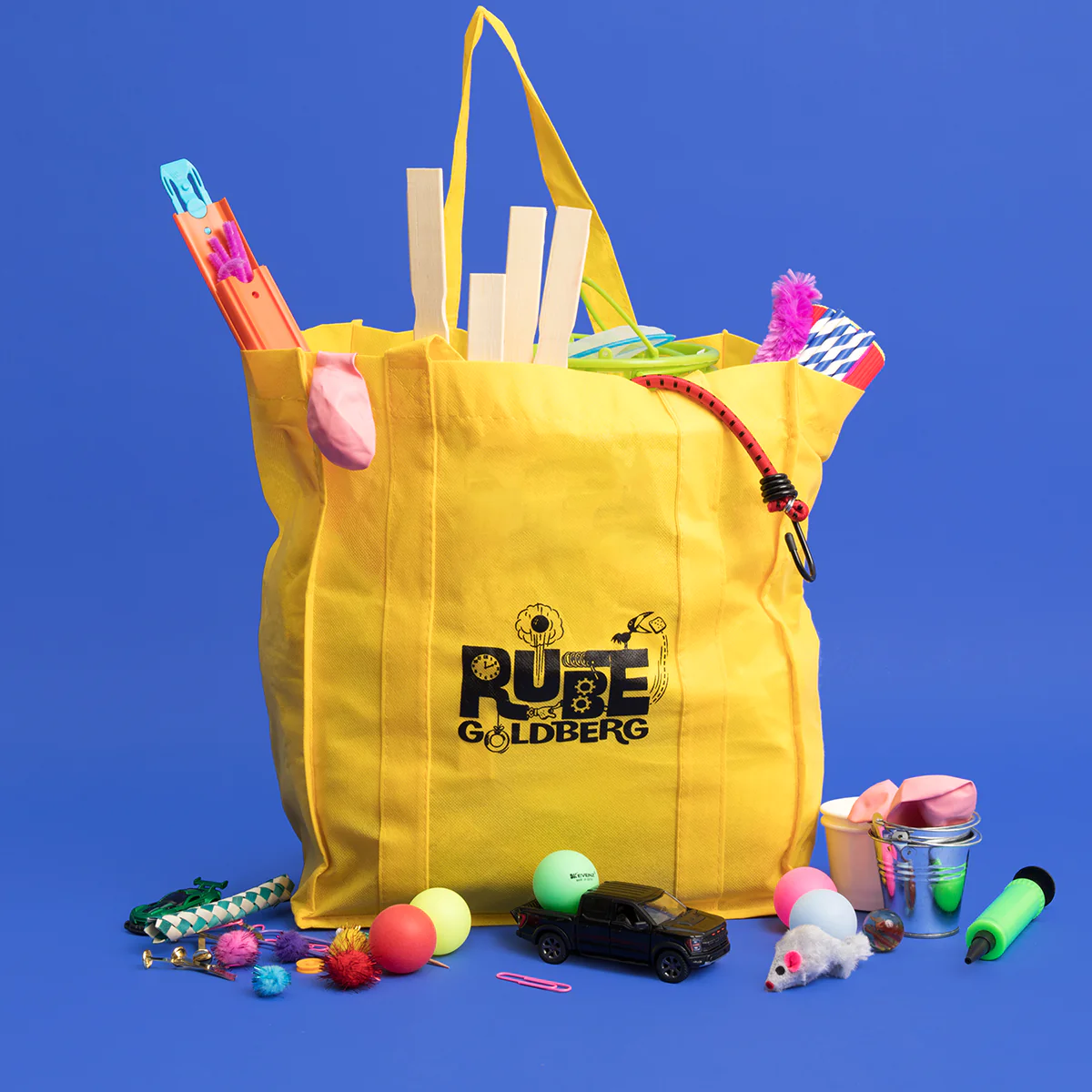 THE SPEED-BUILD BAG
Hours of fun! Our official Rube GoldbergSpeed-BuildBag® has everything you need to create your own zany contraptions.  Perfect for schools, parties and events.
ORDER NOW
Thank you for shopping with us
Your purchase directly supports The Rube Goldberg Institute, a not-for-profit committed to equity and access in STEM and Art Education.